Harnessing the power of
LAMP

Stack
Your reliable & trustworthy web solution partner
LAMP stands for Linux, Apache, MySQL, and PHP, is an open-source web platform that offers a powerful alternative to proprietary platforms. The license-free environment enables us to custom-develop cost-efficient solutions, while offering rapid scale-up capabilities. LAMP offers improved ease of customization, flexibility and deployment, alongside security and a passionate community of supporters.
Our Capabilities:
Working on LAMP technology for years, we are proficient in PHP programming, Linux OS, MySQL database server and Apache HTTP servers. Catering to your unique business requirements, we deliver the quality solutions to increase your business ROI.
Our diverse pool of talent is best-equipped to offer custom LAMP development across the range of industries. Further, our excellent maintenance services enable our customers to concentrate on their core business and focus on value-addition.
broadly, we work on:
Ecommerce Websites
Web Portals
Content Management System
Web Application
Online Reservations
Social Networking Sites
Book Keeping System
Marketing Automation
Micro-services
SaaS Applications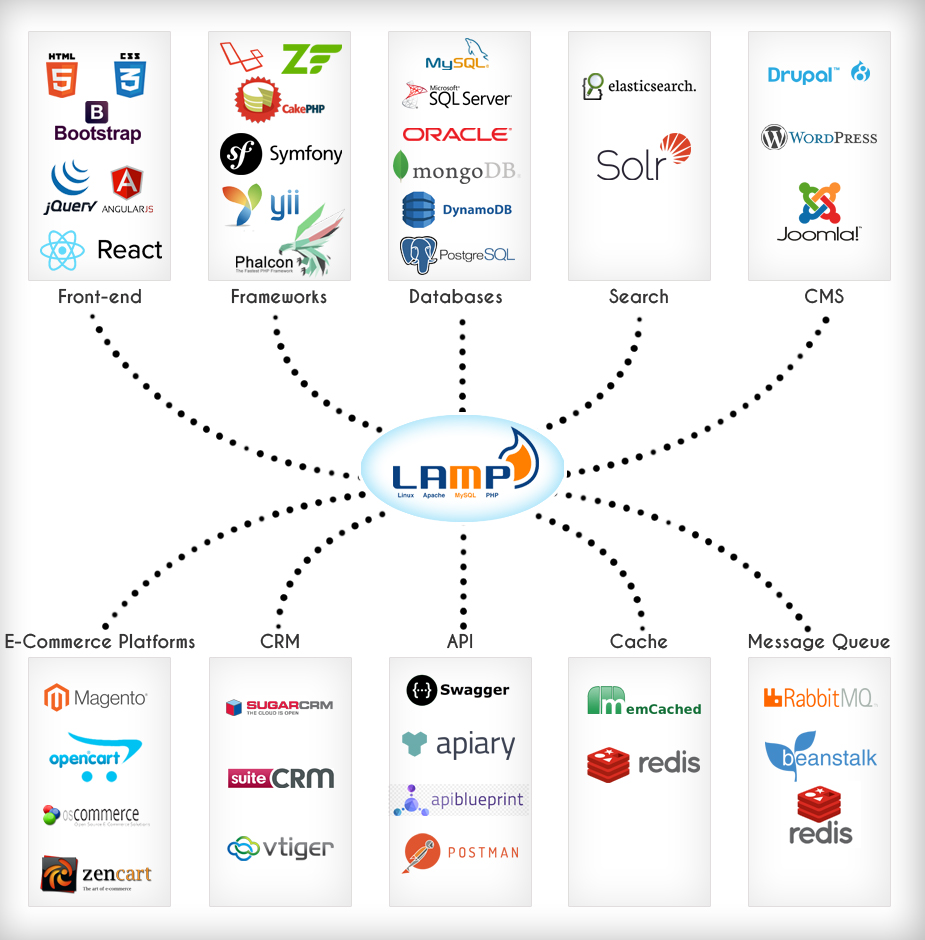 Our diverse expertise enables us to analyze the unique customer needs from a holistic perspective, and choose the best technologies from our diverse technology arsenal to develop a custom application. Our leadership in the digital transformation arena makes us best-equipped to scale-up your implementation to requisite levels with faster time-to-value.